History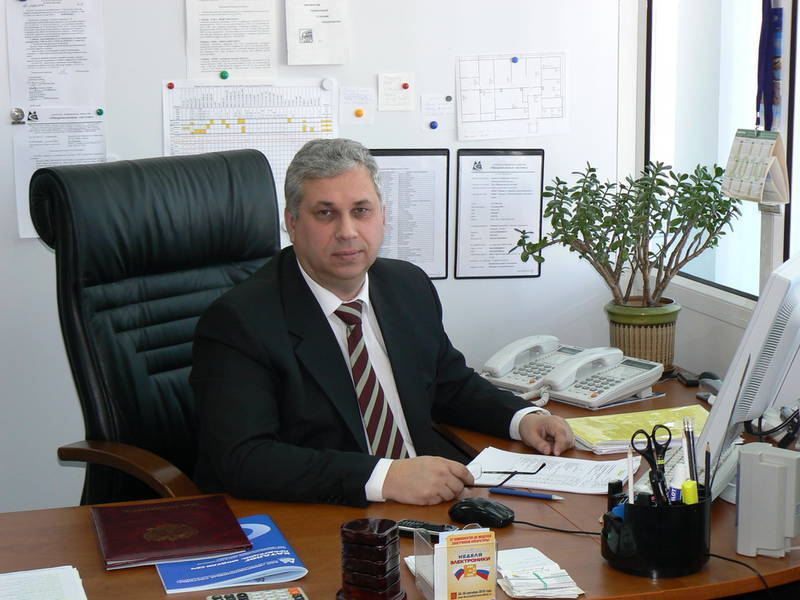 CEO
Sergey Isaev
JSC Microwave Systems was founded by experienced specialists in the field of electronics in 2004. The emergence of a new enterprise during the already active competition in the domestic market of microwave electronic modules forced us to develop rapidly, organize from scratch, immediately basing our production on the foundation of modern technological processes and equipment, and further development – on the foundation on the following factors:
Correct market positioning
Our company had entered the market full with well-known large post-Soviet enterprises. However we made the difference by being engaged in the design, final assembly and tuning of modern solid-state microwave modules. We had to quickly adapt to the existing conditions on the domestic market. Primarily we adapted by constantly taking measures to engage fewer staff in production of quality products and thus reduce overhead costs and achieve an attractive price / quality ratio. To achieve this, the processes of testing and tuning of products are automated to the maximum; and the technological processes of installation and assembly were improved with only highly qualified specialists hired, etc.
In production development we preferred to use the world experience of cooperation and chose not to create closed cycles of all kinds of technical processes inside the enterprise. Instead we began cooperating with lots of leading domestic manufacturers that met our requirements: high quality and timely workmanship culture. In turn Microwave Systems itself focused on the main concept that we mastered – development, assembly, and delivery of broadband microwave amplifiers, multifunction modules, monolithic integrated circuits, hybrid integrated circuits to our customers.
Highly qualified personnel
The talent pool of our enterprise consists of specialists with experience in the development and production of hybrid integrated microwave modules based on open-frame semiconductor devices and monolithic integrated circuits.
Today Microwave Systems JSC sets the following strategic goals:
To offer our consumers the full range of design and mass production services on a tight schedule with optimum quality.
To maintain leading position in Russia in terms of price / quality ratio in the development and production of broadband microwave amplifiers.

The time since the foundation date showed that we have successfully passed the stage of formation. Today the company with stability ships products to customers constantly expands the range of manufactured products, conducts promising R&D related to the development of microwave modules for modern active phased systems. Well-known enterprises of the electronic complex of Russia are among our customers, entrusting us with the development and supply of complex electronic products, and carrying out R&D. Each employee of Microwave Systems JSC tries to ensure that our overall work can always be characterized by two short but succinct words: "Intelligence. Quality." Those are the essence of the priorities that guide Microwave Systems in everyday life: intelligence of engineers allows us to develop unique products, and top production quality - to fulfill demands of most stringent customers.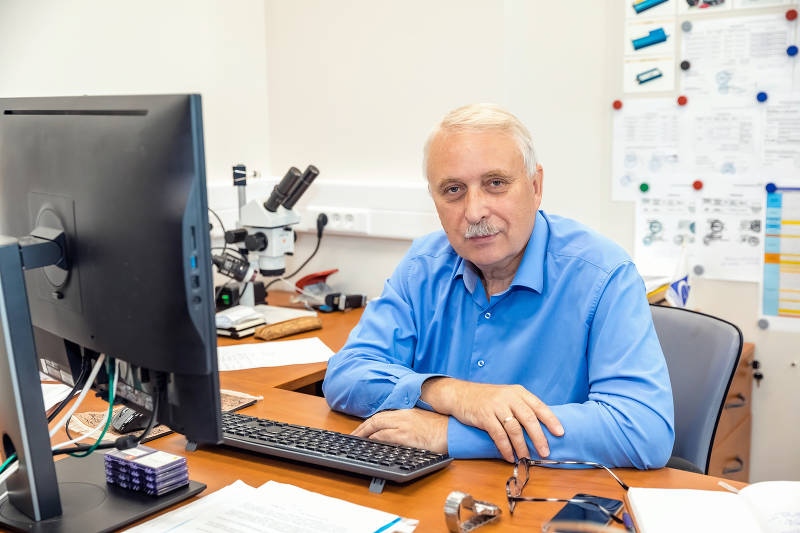 Chief Designer
Andrey Kishchinsky
Our developments are based on many years of experience in the design and pilot production of solid-state microwave modules for various purposes: broadband high-power microwave amplifiers (0.3-22 GHz), transmitting modules, control and converting microwave devices. The main trend of the company's technical policy is the creation of modern technological designs of products based on highly reliable active microwave components, mainly in the form of crystals, the optimal combination of applied technologies, maximum reliability and protection of products from external factors, maximum usability in consumer equipment.
The cornerstones of growth of Microwave Systems:
16 December 2004 - registration of the Closed Joint-Stock Company Microwave Systems.
2005 - The company launches mass production of the three types of powerful amplifiers. Shipped products worth 15 million rubles. Staff consists of 9 people.
2006 - Low noise and medium power amplifiers appear in the range of developed and mass-produced equipment. According to production ratings, the company wins 1st place in the contest between small enterprises in the Central Administrative District of Moscow.
2007 - 1740 microwave amplifiers of various types delivered to customers. The first R&D is carried out. New workshop decorated with clean rooms elements is constructed
2008 - About 2 dozen types of various amplifiers are produced. Products for 107 million rubles shipped to customers. The frameless version of hybrid integrated circuit appears in the product catalog. The company is awarded with grand prix "Golden Chip" at the ChipEXPO-2008 exhibition in the nomination "For achievements in the development of Russian electronics."
2009 – The pilot batch of transceiver modules is shipped to a customer as part of an R&D. The company engages in the new field of operation - production of transmitter units.
2010 - 8 research and development and 1 research projects carried out. The company employs 39 people.
2011 - Deliveries of heavy-duty (200 W) solid-state microwave amplifiers.
2012 - 11 research and development and 1 research projects carried out. The product catalog is expanding, supplies of microwave amplifiers based on GaN transistors are growing.
2013 - 14 R&D and 2 research projects carried out. The company employs 56 people.
2014 - A record year number of products shipped and R&D completed, 2700 microwave modules shipped to customers. The company employs 56 people, 17 of them are highly qualified specialists, and the rest are specialists with higher technical education.
2015-2019 - Our company is actively introducing electronic document management and an enterprise resource planning system based on 1C. The company employs 75 people, all of them are highly skilled workers and specialists with a higher, mainly radio engineering, education.
At present, the company's team consists of 81 highly qualified specialists, including 20 developers and designers of their own design center. For 15 years the company's specialists have developed 120 types of products, and the customer base has exceeded 185 companies.
Further development of the Enterprise Microwave Systems JSC involves the following:
expanding the range of manufactured modules: various types of broadband high-power microwave amplifiers are being continuously developed, including powerful pulse amplifiers and transceiver modules;
growing use of GaN transistors in development of equipment to improve the characteristics and reliability of microwave modules;
further introduction of automated workstations for complex tuning: all mass produced microwave modules are tested on automated measuring stations, easily readjusted for new production tasks;
growth of production of miniature equipment in sealed cases for surface and flange mounting (integrated circuits);
development of monolithic integrated circuits and microwave transistors.